Track employee time with easy to use
clock in and out tools
Increase the accuracy of your wage bill by paying staff for the hours they really work.
First Pay Walkthrough · No Credit Card Required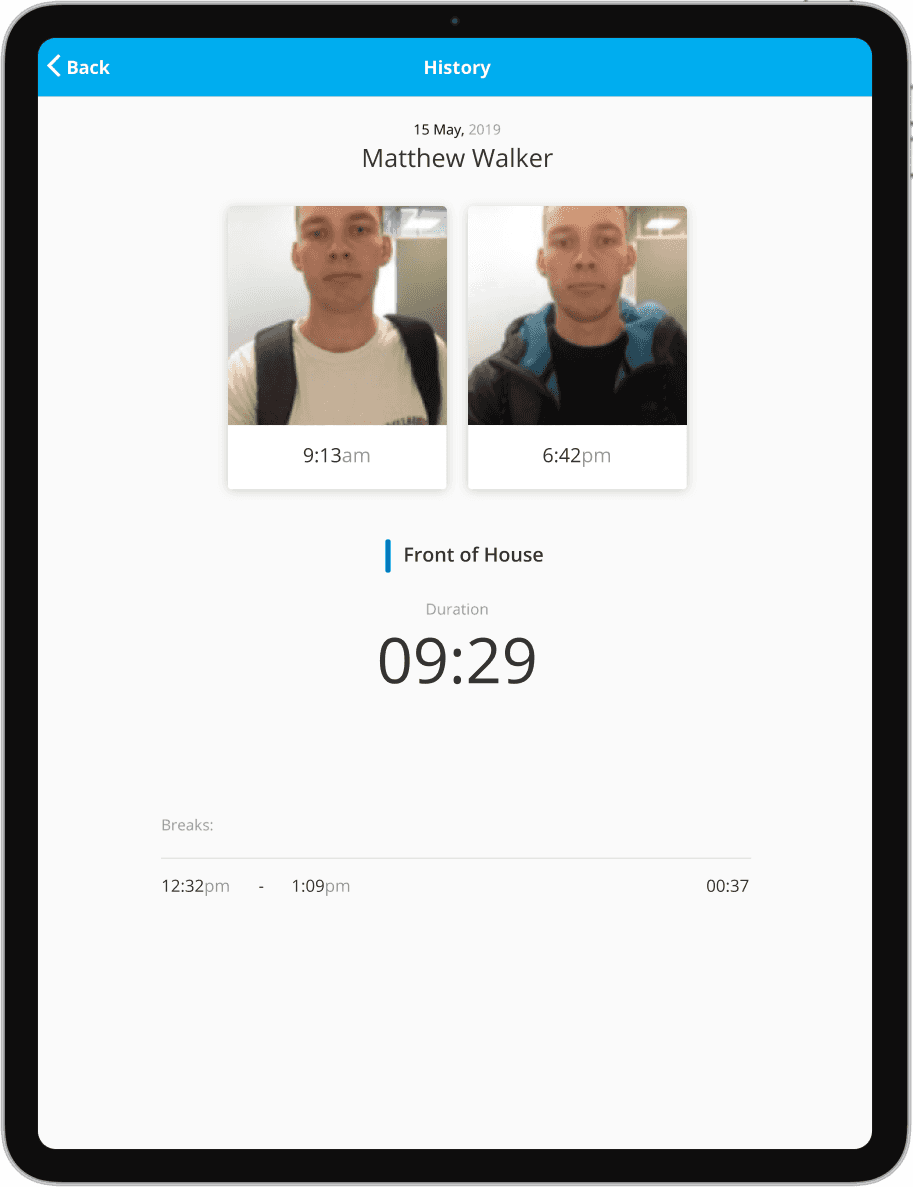 Start shifts with a selfie
Capture start, end and break times with photo clock in & out to easily create online timesheets.

Eliminate buddy punching
Photos record that the employee was onsite when they started and finished their shift.

Run pays in a jiffy
Confidently run payroll from time clock entries with no data entry or manual calculations.
---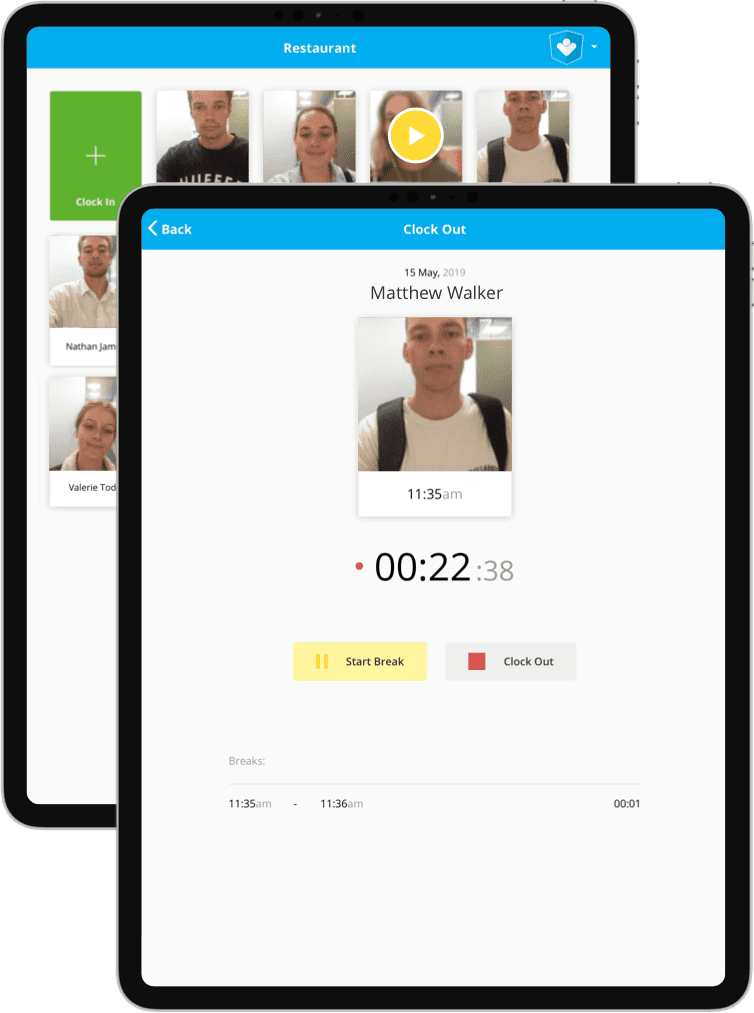 Photo Time Clock App

No more timesheet stress. Record exact start, end and break times for fast, accurate payroll.
Automatic timesheets
Clock in and outs automatically update timesheets in your payroll. No more collecting paper timesheets, checking the hours have been added up correctly and typing them into your payroll system.
Take a break
When your staff take breaks, PayHero will figure out if the break should be a paid 10-minute rest break or an unpaid 30-minute meal break. PayHero calculates the point at which the break is taken within the shift, the length of the break, and the total duration of the shift, to then determine whether it's a paid or unpaid break.
Easy set up
Create an account, enter some employees, open the app and you're ready to go. No huge set up costs or annual fees like with fingerprint scanners or card systems.
Works when you're offline
When your internet goes down, your Time Clock app keeps working. It will store time entries and send them through to your payroll when the connection is back up.
Visibility of who's onsite
Get a head start on the health & safety requirements of your venue by always having a record of who's currently working onsite at any time. Login to the admin app to see who is currently clocked in and on break.
Brazen Clothing
- Manufacturing
"I used to stress about payroll and timesheets because there were always issues. With PayHero I don't even think about it. It's easy."
Read Brazen Clothing's Story
Delivereasy
- Restaurant Delivery Service
"The team is always so helpful and gives me full confidence that they're on top of all the curly elements involved in payroll."
Read Delivereasy's Story
Attendance management made easy

The easiest and most accurate way of tracking your employees' time.
Clock in and out
Employees clock in and out of shifts with a selfie on the Shift app, or with GPS locations from their mobile phone.
Live attendance
See which employees are currently clocked in and who's on break.
Time history
See historical time entries and associated photos or locations.
Send to payroll
Employee timesheets are automatically loaded into PayHero for fast and accurate payroll processing.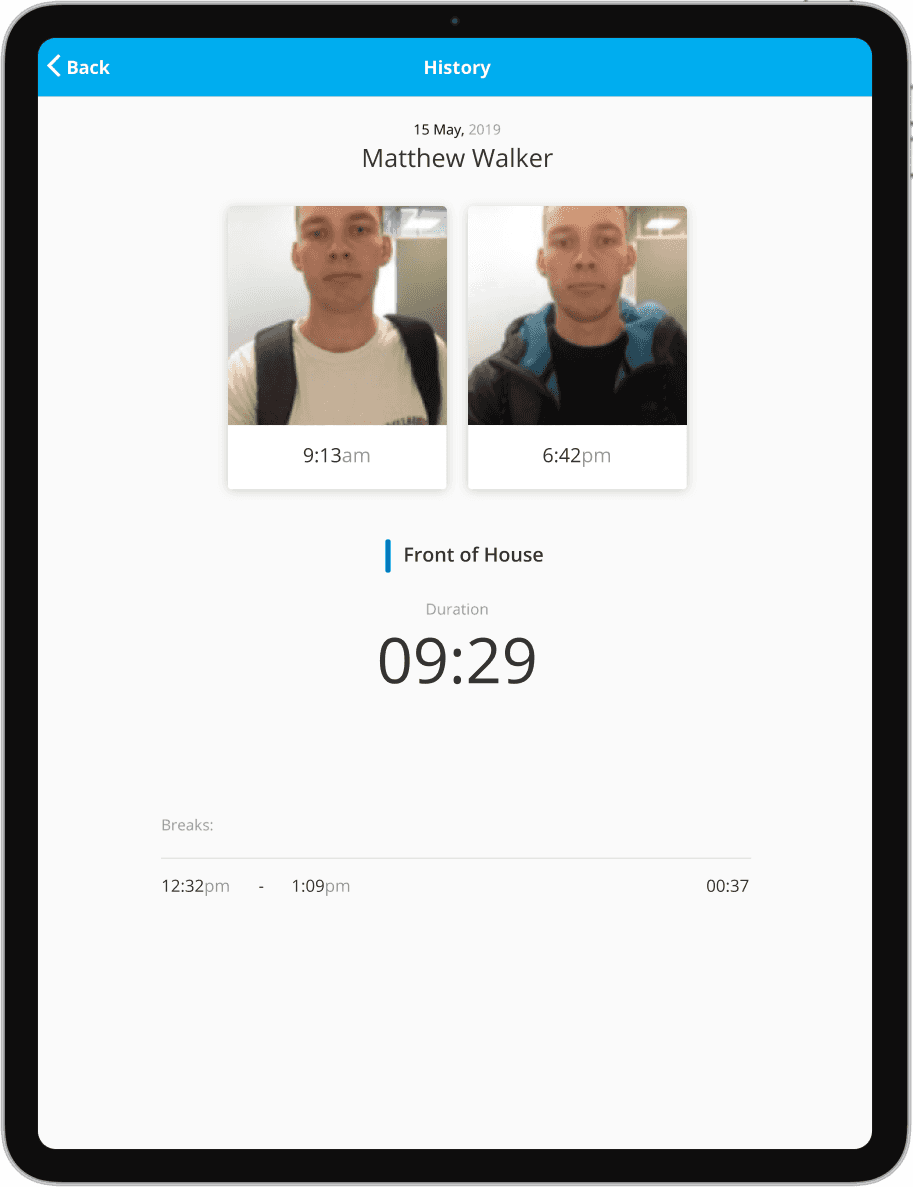 Take the next step
with PayHero
Join thousands of Kiwi companies doing payroll better.
14 Days Free · First Pay Walkthrough · No Credit Card Required